Christian Mingle
Review 2022
In-Depth Review of


Christian Mingle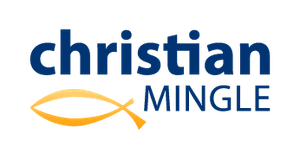 Operated by Spark Networks, Christian Mingle is a dating service that caters exclusively to the Christian demographic or, what the former CEO Adam Berger called, a "niche" dating service. Originally launched in 2001, Christian Mingle now has over 16 million members worldwide—while those numbers aren't quite competitive with larger services like eHarmony, it's still nothing short of a massive user base.
However, even with the large member count and specified demographic, can Christian Mingle offer what all dating sites should: a true and honest chance at love? Read on to find out! 
Singles share desire for a God-centered relationship
Simple and intuitive interface
Large user base
Relatively expensive monthly subscription
No advanced features beyond the matchmaking itself
1 MONTH
Per month: 36.54 £
Total: 36.54 £
3 MONTHS
Per month: 25.58 £
Total: 76.74 £
6 MONTHS
Per month: 18.27 £
Total: 109.62 £
Signing Up for

Christian Mingle
The sign-up process for Christian Mingle is extremely straightforward and the interface is easy-to-use to boot. To begin, you'll create a profile which can be linked through your Facebook, and then you'll have the option of adding up to six pictures to really personalize it.
To streamline the process toward its target audience (typically Christian singles in their late thirties or forties), Christian Mingle focuses less on trendy matchmaking devices like personality tests. Instead, they focus on assessments and questionnaires to get to the core of your feelings on commitment, religious denomination, and hopes in a relationship. This more declarative profile section might not work for everyone, but it definitely makes for more direct and honest communication with other members—something many of the demographic that frequent this site are looking for too.
That said, one of the stipulations of Christian Mingle, like many other dating services, is the separation between a free and premium membership. As it goes, Christian Mingle is a bit of a pricier membership service than others on the market. However, from the payment comes the benefit of a much larger community than many other Christian dating sites can even hope to compete with. All said, the entire process to sign up is a breeze, only taking about 5-6 minutes to be able to explore the site.
Member Structure
Christian Mingle is definitely a site targeted at Christian singles looking for a long-term relationship. You won't find many (if any) members on here looking for a quick fling, and because of that the site doesn't really cater much to hook-up culture. A majority of the features are targeted for just that, long-term, connection-building communication.
With that in mind, Christian Mingle boasts 16 million members worldwide. The largest segment exists in the U.S., but it's followed quickly by the U.K. and Australia where the user base is extremely popular as well. All said, the site sees around 1 million users active per month. Of all the users, Christian Mingle also vaunts a fairly even split between male and female members at 51% male and 49% female. That separation is rare with a platform as large as Christian Mingle is.
And finally, most all members on Christian Mingle are over the age of 25 but the majority of members, as mentioned briefly above, fall in the 35-49 range. Either way, with members in the millions, it's an infinitely popular site with a lot of daily activity. Plenty of fish in this sea!
Matching Process 
In keeping with its straightforward, streamlined approach, Christian Mingle functions as a matchmaking service—one that provides you with daily matches. These matches are algorithmically based on your preferences, and the more you use the site the more accurate it becomes at predicting those preferences.
Further, you can search for matches yourself by using the search tool which allows for broad searches or specified ones through filters of ethnicity, denomination, age, and so on. However, this is where the difference between a paid and premium membership is vital.
Although you can receive messages as a free member, you can't send any out. In that way, once you find someone worth talking to, you don't have a means of contacting them with the free membership. You're free to browse, but to get the functionality of the site and make a connection, you'll have to pay the entry fee.
Contact Options
From the algorithm offering daily matches, premium members can send messages to make contact with other members and prospective interests.  Again, this entire process is extremely straightforward as Christian Mingle elects to only offer one means of communication with other members: messaging.
While it's true you don't need much more than messaging to make an honest connection, it is still relatively limited compared to other services on the market that have evolved to include video chat or location features to limit searches.
However, as a means of modernizing, Christian Mingle did recently add the LookBook feature which functions a lot like Tinder where you can quickly go through profiles (albeit anonymously) to see if there are any you'd like to know more about and ultimately contact.
Christian Mingle

App
Christian Mingle does have an app that is available on Android, Google Play, and IOS. It has all the functions of the website and, like the website, is extremely user friendly. With a simple interface and easy connectivity with your web account, messages can arrive directly to your phone so you're always connected.
Conclusion
Although Christian dating services seem to be popping up everywhere nowadays, Christian Mingle is one of the most long-standing among them. With decades to cultivate an amazing service and build a massive audience, they've done everything they can to cater their site to the people who use it.
While that might mean some of the UI tools are simple, and they don't have many of the added features of other modern services, Christian Mingle still has everything you need to do exactly what it should: help single Christians find a love connection. If you're a Christian looking to make a long-term connection then look no further than Christian Mingle—it's ready and waiting to help you find love!