Dating Apps

❤️


The 15 best dating apps in the UK
This article contains affiliate-links.
It's impossible to make a list of the best dating apps out there without mentioning Tinder.  They have become synonymous with the world of online dating because of their swiping innovation that made the dating experience as frictionless as was possible. 
In next to no time, you can work through potential matches in your area and signal your interest for the ones that tickle your fancy.  If they feel the same way you are then matched up and you can start to interact with one another.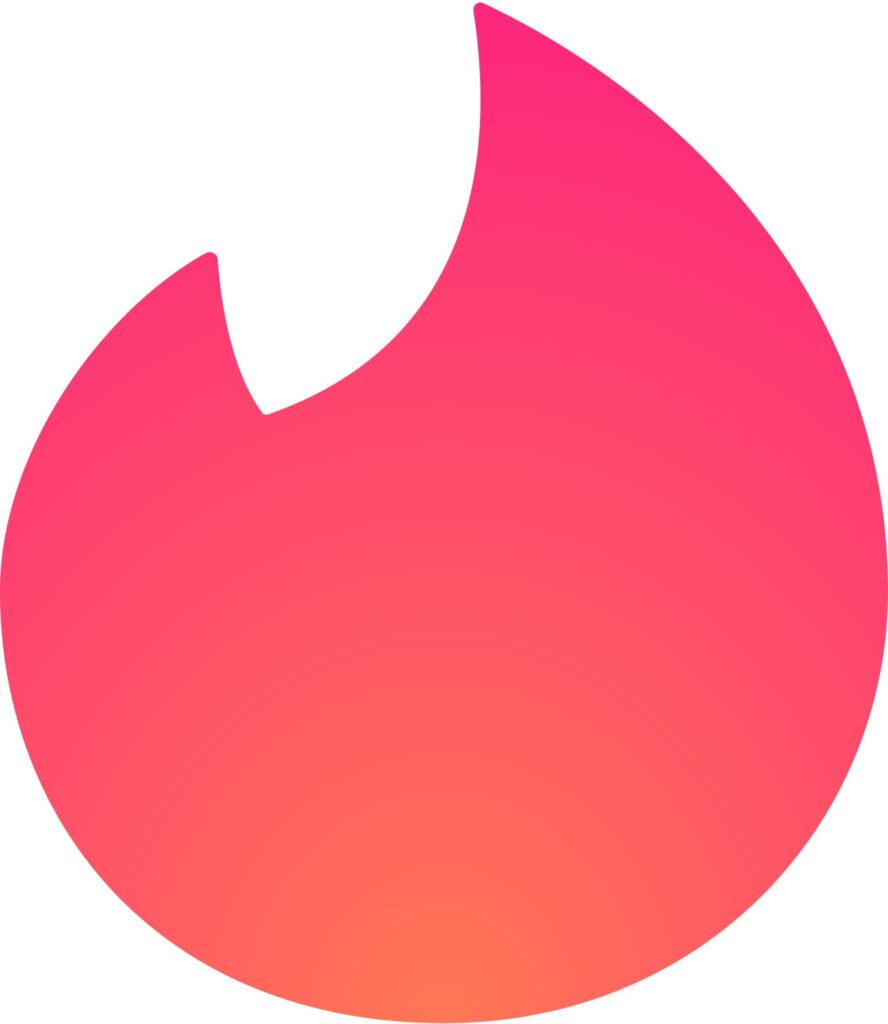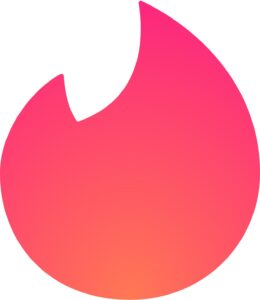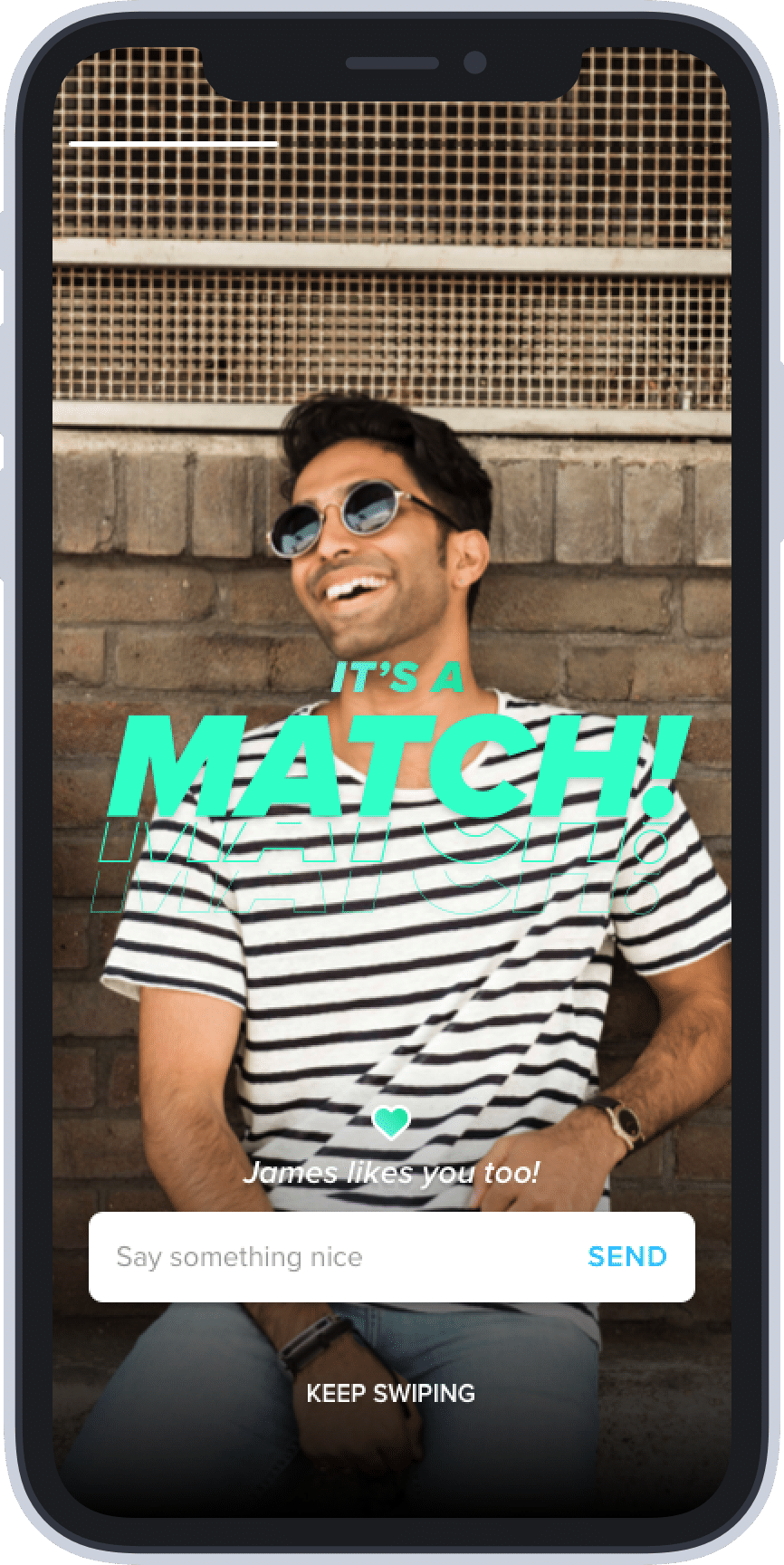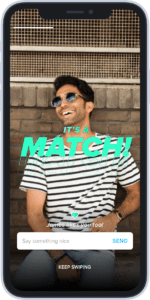 The app is very well designed and it uses the maximum screen real estate for photos and for a brief bio.  You can choose to filter the people you see based on their age range and how far away from you they are geographically.  Combine that with the massive scale they have around the world and you have yourself a powerful dating app that can help you meet new people wherever you happen to be, with very little fuss.
Tinder is one of those classic dating apps that continues to hold its place in the market, even as others experiment with a range of other features and philosophies.  It stays true to the basics and provides a dating experience that you won't be disappointed by.  Millions of people can't be wrong, really.  It's definitely worth a go.
Very simple to use
Large userbase
Useful filtering capabilities
No personality matching
Somewhat superficial
Bumble came onto the scene with a unique feature that certainly took the dating world by storm.  When you're on Bumble, the female has to send the first message or the interaction cannot take place.  
So, once you are matched up, the onus is on the woman to initiate first contact.  This creates an entirely different dynamic than what you see on other apps where typically the men far outnumber the woman, meaning that a lot of conversations get lost by the wayside, or even start off on the wrong foot altogether.  
By giving the woman the power, it makes for a much more authentic and balanced online dating experience.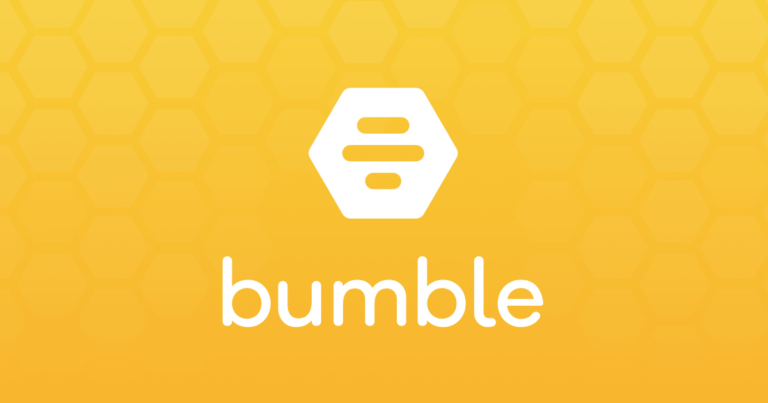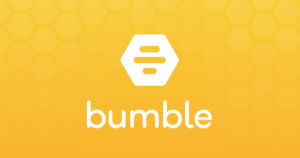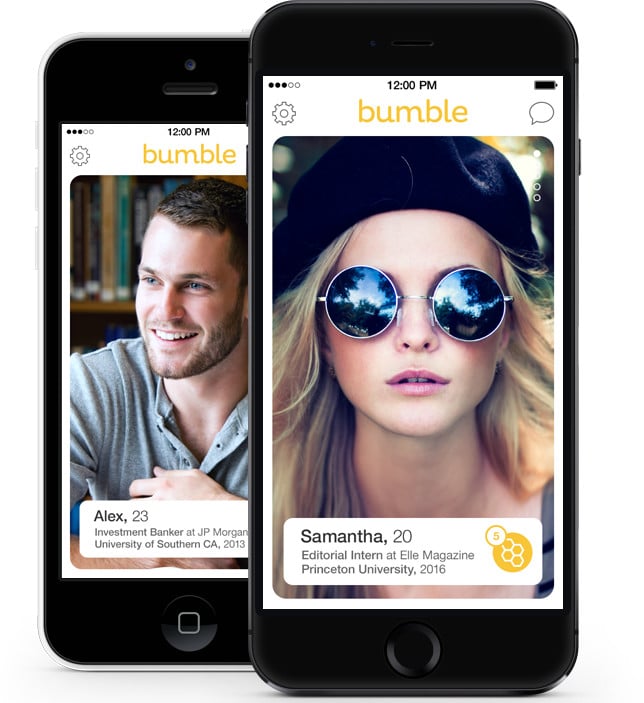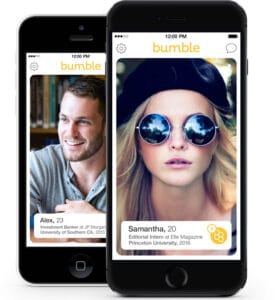 The app itself is whimsical and is designed around sparking the sorts of conversations that can get individual personalities.  Instead of focusing solely on pictures, you are encouraged to answer ice-breaker questions that can help to kickstart a witty back and forth, the foundation of any successful date.  
These small tweaks from traditional online dating make for a rather unique experience and one that you certainly have to give a go.
Fewer false starts in conversations
Females are in control of the interaction
More personality-focused than some others
Icebreakers can be a bit cheesy.
If the woman doesn't message within 24 hours, you lose the match.
Match.com is undoubtedly one of the most established dating sites in the world and they bring all that experience to create a really great mobile app dating experience.  With over 1.5 million people on their database, you cannot deny that their matchmaking has staying power.  They wouldn't be around today if it didn't work.


Where they stand out from the rest is more of a focus on longer profiles in a more old-school fashion – where your answers are what help you to judge potential compatibility with another single.  Every aspect of the profile is curated to pull the real you out from under the superficial photos and that effort should be applauded.  
The exciting thing is that even with all that detail behind the scenes, the app itself doesn't feel crowded or clunky.  They've built a really great interface that allows for seamless communication and interaction, even with the foundations of the detailed profile.
This all pays off with some sophisticated filtering and search capabilities because they have that much more data than other platforms. If you're willing to put the effort in and fill in as much as you can, you'll be rewarded with people who vibe with what matters to you. Quite simply, the more effort you put into your profile and the more authentic you are, the greater your chances of success.
Focused on personality and interests
Advanced filtering and search capabilities
Large scale globally
The profiles are quite in-depth and can take some time to fill out properly
It's probably better to set up your profile on a desktop first before using the app
Lovoo is a dating app that prioritizes authenticity first and foremost.  Built by a team who want to go beyond mere profile pictures, the core values of this community center around sharing more real and raw information about yourself, rather than playing games.  This is clearly resonating because they have very quickly grown to have over 80 million users on their platform worldwide and it seems that people are really gravitating towards this more authentic community.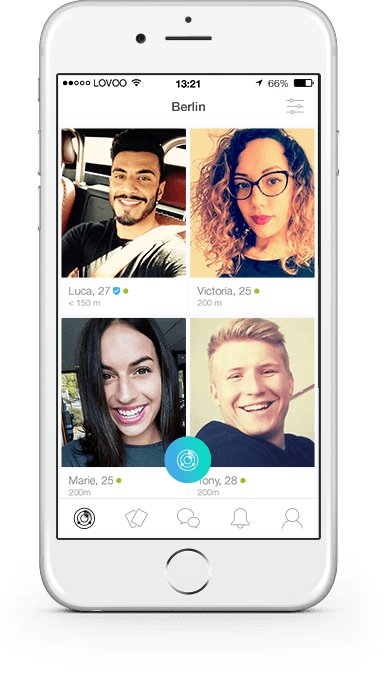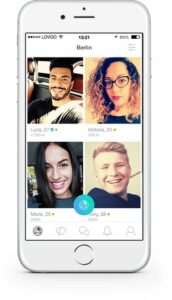 The app itself contains all of the core functionality that you might expect from a dating app, but the subtle design choices and user experience tweaks makes it somewhere that you can be yourself and look for real connection in the sea of other singles.  Their nearby functionality is increasingly popular allowing you to leverage the power of serendipity and find those happenstance connections that could change your life.
It might not be the first name that comes to your head when you think about online dating, but its growing fast and if it continues to attract people who are looking for real connection and are willing to put themselves out there to find it – then you'll find yourself in some really good company.
Sleek, modern app design
Wholesome community
Nearby functionality makes for serendipitous connections
Very basic profiles.
Relatively small UK userbase.
eHarmony has been around for over 20 years now and they've gone through what feels like a thousand different iterations.  Yet, they still are one of the most highly frequented dating platforms out there and their mobile app experience is right up there with the best.  From the moment your log on, you'll have access to their vast database of singles, from which you might just find that person that you've been looking for.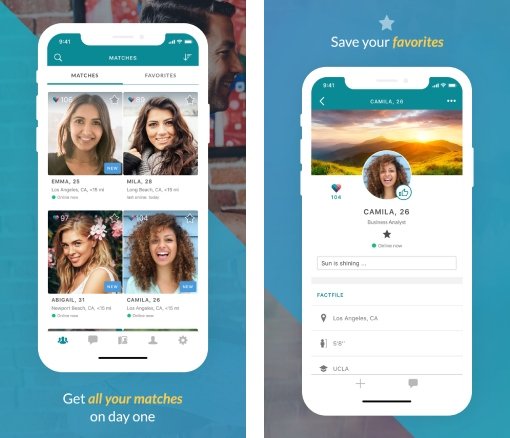 Their matching algorithms rely heavily on their personality and compatibility tests which are built right into the profile experience and aim to discover what matters most to you in a relationship.  This means that you are only exposed to like-minded people who value the same things as you do – which greatly minimizes the amount of wasted time that you have to go through on most dating apps.  
There are no more conversations that are dead on arrival because you are already starting with something in common right out of the blocks.  If you are looking for a serious and authentic relationship, then this is a great place to be.
Some people find the initial setup process a little bit tedious but it's all necessary to feed the site with the crucial information that it needs.  Once all of that is in place, you're ready to go.  It skews towards those looking for long-term relationships and partners and if that's you, then there are few better places you'll be able to find.
Designed for serious, authentic relationships
Pro: Vast userbase
Pro: Advanced matchmaking algorithms
Long process to set up a profile.
Not great for casual dating.
Badoo is a dating app focused solely on scale.  They've done everything they can to break down the online dating experience into its bare component parts and make the process as fast and easy as possible.  This shows in just how large they've grown so far and how quickly the community continues to race ahead.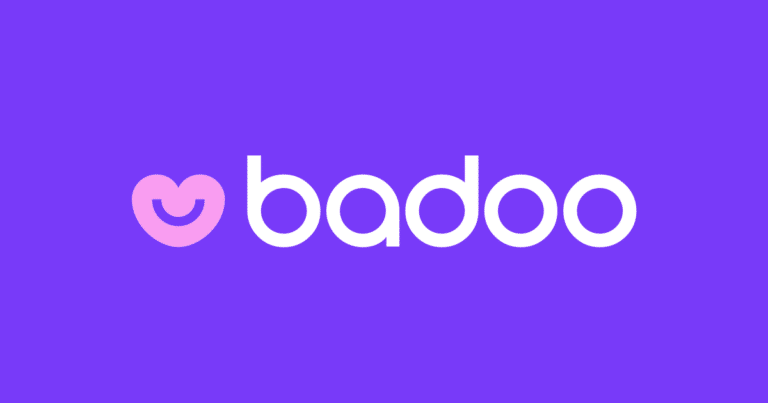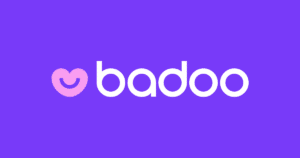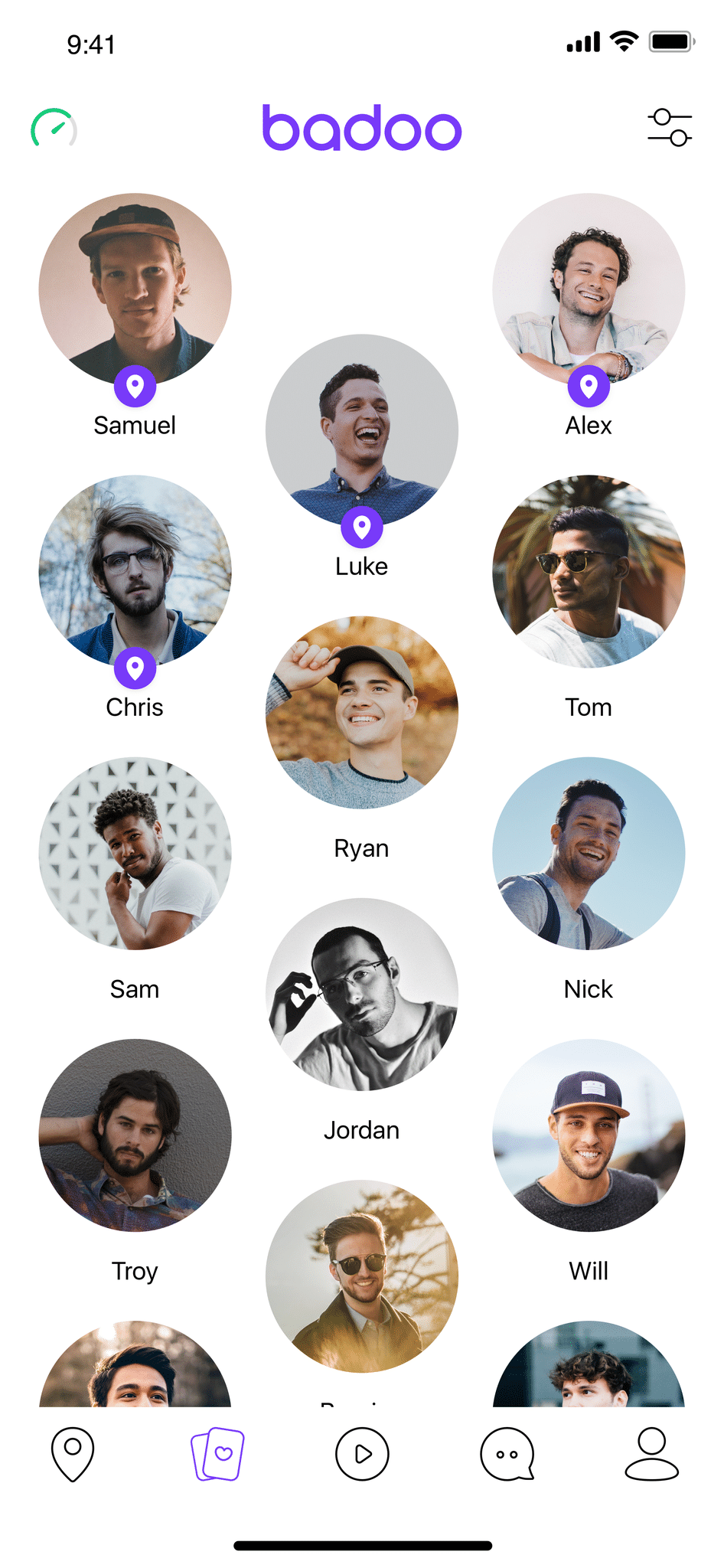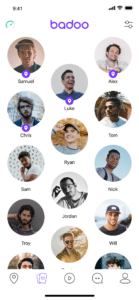 You're not going to find complex profiles or advanced functionality here, but what you will get is access to a sea full of potential singles that could be perfect for you.  The app is incredibly lightweight and has been designed to be workable on any mobile device even when data is at a premium.  This has been the cornerstone of the design from the beginning and it's incredible how fast it is as a result.  All of the focus is on the matchmaking itself, rather than fancy graphics or animations.
Of course, with this speed you do lose out a little bit on the tacit screening that some other apps do.  You might have to dig a bit deeper than normal to find the right person.  But there is a virtue to this quantity as it gives you the best possible numerical chance of finding something special.  You cannot say you've tried everything until you've waded into this particular platform.
Incredibly fast app experience
Simple and intuitive
Fast growing userbase
No advanced functionality
Concerns about spam
Elite Singles stands out for the rest because it focuses all its energy on connecting singles with a higher education and are looking for a serious relationship.  This combination is powerful and makes for a dating app experience that is much deeper than what is typical.  Every person who is on the site can hold a good conversation and is intellectually curious in some respect – which is a very important factor for many.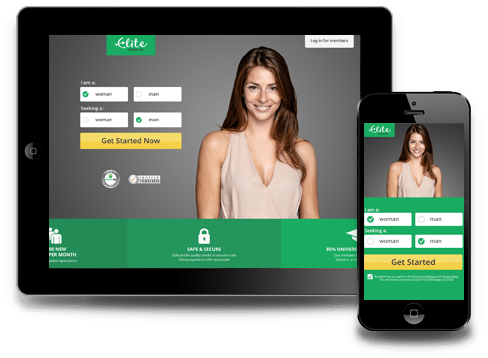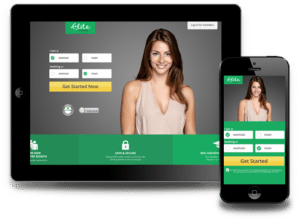 The app curates 3-7 potential matches for you each day – so that you don't have to wade through hundreds of options all the time. They know how valuable your time is.  This means that those potential matches are bound to be intellectually stimulating, ambitious, driven, and serious singles who are looking for something that will last.  You won't find any casual daters here.  If intelligence is at the top of your list, then this app should be at the top of your dating site list.
From a design perspective, there's nothing special necessarily – but that's not why you're coming to Elite Singles.  You're coming for the community – and that's all that really matters.  Give it a go and you might just find that perfect person who is going to enthrall you and make you feel like you've found your other half.
Great for serious daters.
Curated matches every day.
Focused on intelligence above all else.
Simplistic design
Not suitable for those who didn't go through traditional education
The happn app is very unique compared to the others on this list because it is a location-based dating app through and through.  The idea is that you can discover people that you've crossed paths with and potentially find those magical connections that can transform your life.  If the app sees that you both frequented the same location, you'll have an opportunity to match, and if both parties like what they see – then you can start to chat.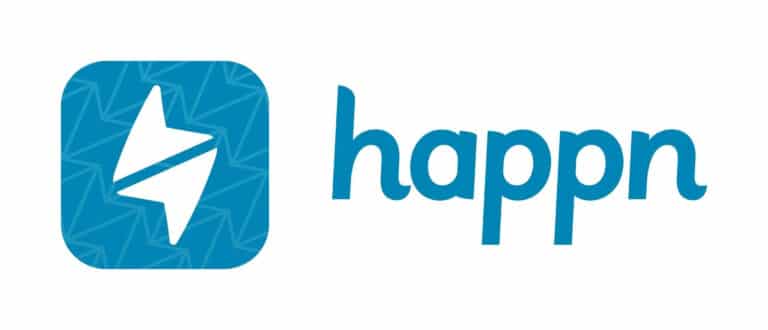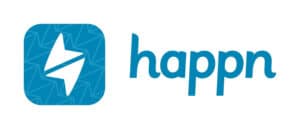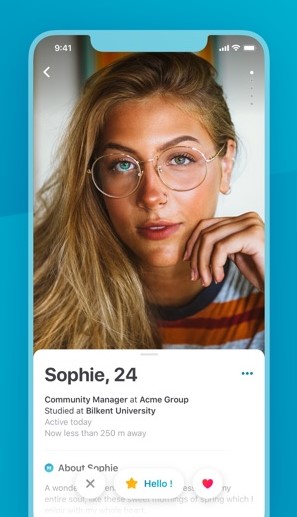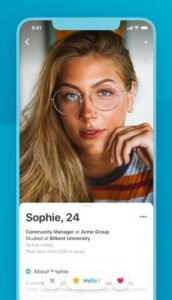 This concept is great for cities where you're constantly coming across different people and you want to soak up some of the serendipity of those chance encounters. This app just systematizes that in a way so it can show you those people in a structured way. But with all that being said, it's still up to you to engage with that person and charm them into your first date (hopefully of many).
One concern that some have, of course, is the privacy of their location data with an app like this. The team at happn take this very seriously and have gone above and beyond to generalize this information and never to reveal your location to a specific enough level of abstraction to cause a problem. They're on your side and have found a way to deliver this serendipity without risking your safety. It's a brilliant product, no matter how you look at it.
Champions serendipity
Well-designed app
Location-based features makes for frictionless dating options
Limited to people whose paths cross.
Can drain your battery.
Online dating in your later years can be challenging because it's difficult to find like-minded singles with similar interest and values.  Ourtime is on a mission to change that and they're doing an incredible job.  Their platform aims to connect people with similar outlooks that can hopefully flourish into the sort of love and companionship that so many of us seek.  The community they've built is really special and it is undoubtedly one of the best mature dating sites out there.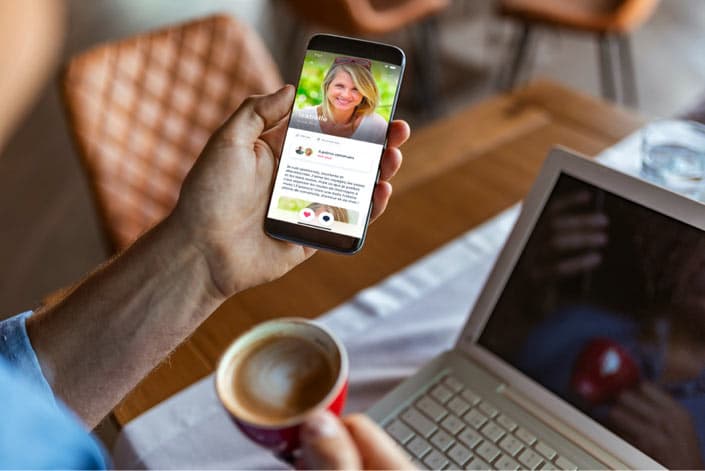 Their app is very well designed and caters directly to their target age group. There is no unnecessary fluff or any features that aren't required. They focus on the basics and have created an intuitive interface that is very easy to use. 
Regardless of how adept you are with technology, this is a dating app that anyone can use. When you combine that with the authenticity that emanates from the platform – you've got yourself a real winner.
It is a bit pricey when you compare it to some other options, but we think it's well worth it. The paywall acts as a screener so that you can interact with those who are willing to dedicate the time and effort to seek real connection. Those are the sort of people that you want to connect with. Take the plunge and you never know what you could find!
Focused on daters that are 50 and older
Intuitive and easy to use
Strong community values
OkCupid really lives up to its name as one of the classic dating sites because it still remains relevant even after all these years.  They're gone through a range of different reinventions over the years and now they can seriously compete with all the modern dating apps on the market.  They have worked hard to combine the old-school detailed profiles with the more mobile-friendly photo-based profiles and it works like a charm.  And they still hold a significant place in today's online dating industry because of the scale they maintain around the world.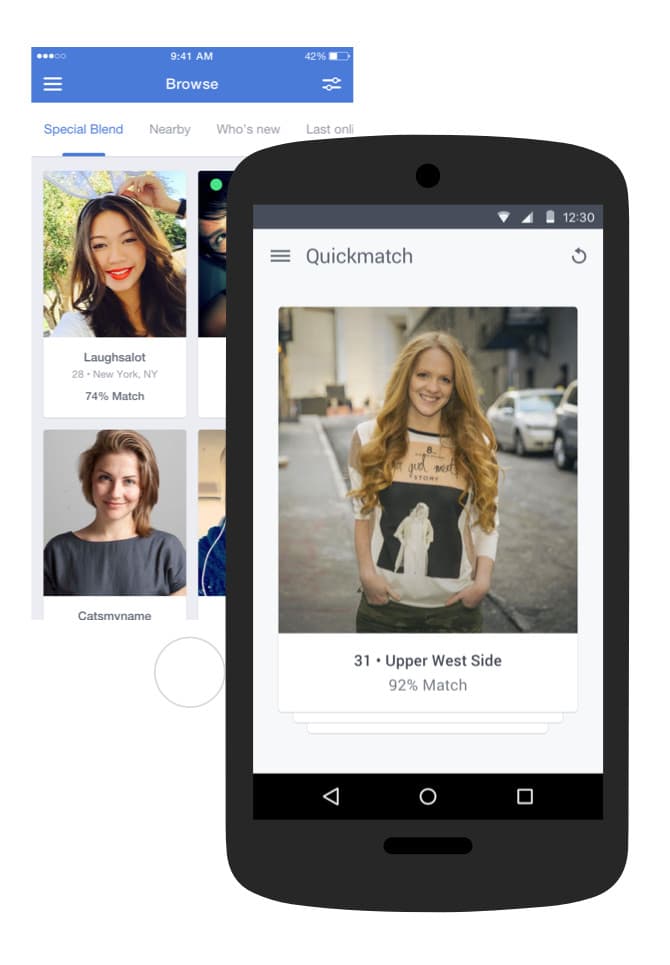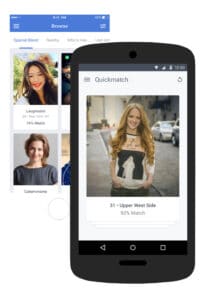 What sets them apart even more is their tolerance for any kind of relationship that you might be interested in. No matter who you are or what you're looking for, you can find exactly what you're after in their community. The variety is incredibly exciting and you still get to leverage the tremendous scale that they've built over decades.
If you're the kind of person who wants to focus more on personality-based dating, where the conversation matters most, then this is the place for you. The app is sleek, modern, and will pull you into this world with wanton abandon. What's not to love!
Very popular platform
Offers a free membership which gives you daily activity credits
Great user interface.
Stereotyped as a dating site that's out of fashion.
You have to pay once you've reached your daily activity quota.
Zoosk is a dating platform that was built right from the bottom to be a mobile app.  They've taken their huge userbase of over 40m users and migrated the key functionality into a mobile experience that is powerful and exciting.  It's fast-paced, vibrant, and it can take your breath away if you let it.  It's addictive.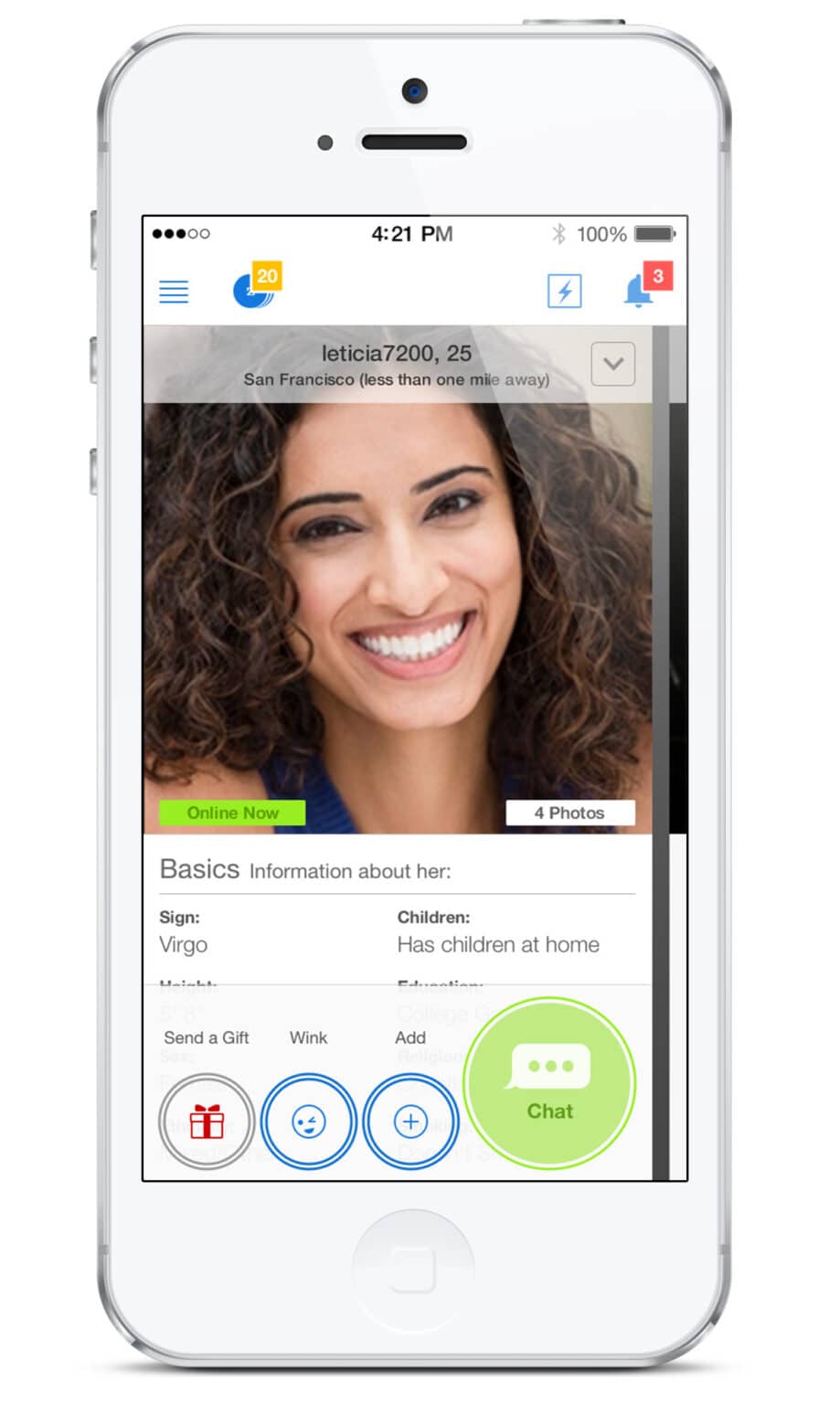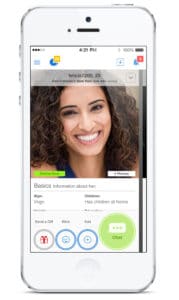 You can see that they've taken a leaf out of the book of some of the largest consumer apps out there and have created a dating experience that feels fresh and unique in every aspect. This brings lots of people back on a very frequent basis which leads to a robust and high-activity conversational ecosystem. 
You'll find that the entire process is slick from start to finish and you can very quickly get down to business, as they say.
The main demographic on the app is young singles in their 20s and 30s so keep that in mind if you're going to give it a chance. But if you are in that bracket and are looking for a modern approach to the online dating world, then Zoosk is your best bet. Throw caution to the wind and you never know what you might find. Just be careful that it doesn't take over your life, it's that much fun.
World-class app experience
Targeted towards young people
Large userbase
Concerns about spam
Can only message people with a paid membership
Grindr is the market leader when it comes to gay dating.  Over the years, it has amassed a passionate community of gay, bi, trans, and queer people who come to the app to meet new people and engage a range of different dating experiences.  No matter what you're looking for, you'll find it here on Grindr.  They've gone above and beyond to make it as inclusive as they can and the success speaks for itself.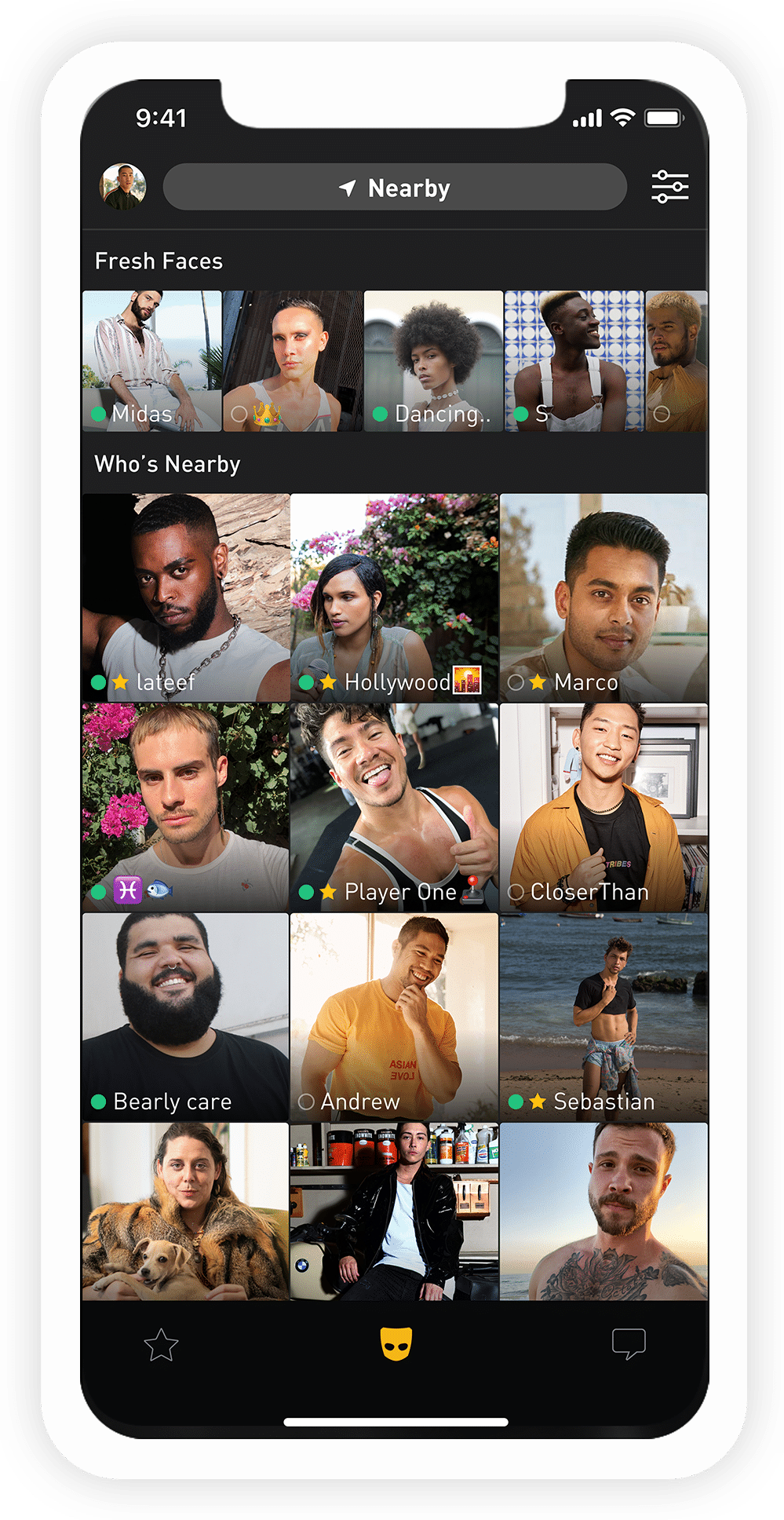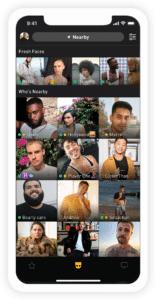 The interface is modern and intuitive, and it doesn't feel crowded or too busy. They leverage the very best of location-based technology to connect millions of daily users in a really innovative way. There is no fluff here, but rather a safe space for likeminded people to connect and meet up. 
Being at the forefront of their industry, they continue to improve the product experience and you simply won't find many others that can match it.
If you're looking for a gay dating app, this is the first one to go with. It's a leader for a reason and you can't go wrong with it, regardless of where you happen to be in the world. It's very easy to get set up and in just a few minutes you could be interacting with like-minded people who share your desires.
Market leader
Huge userbase
Frictionless app design
Focused on photos primarily
You must share location data
Hinge is a modern dating app that focuses on facilitating long-term relationships.  Their tagline is that they want to create an app that is designed to be deleted and that comes through in everything that they do.  This ethos has collected a vast community of people who want to meet the right person and get off the dating sites altogether.  This appeal has proven to be very successful and they are now one of the biggest players in the market.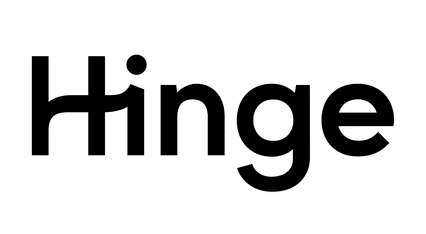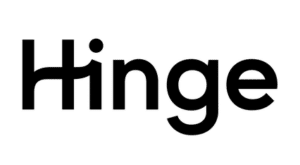 From an app perspective, the experience is very well considered. The design is eye-catching and they have all the functionality that you might expect from a dating app of this type. As you swipe through the various options, the algorithms track what you like and what you don't – so that they can continually learn about your preferences. This means that you have a great chance of connecting with people who you can get along with and who share your interests.
Once you've started a conversation, the idea is to transition that into an in-person meetup. This is an app that doesn't try to suck you in necessarily. It's focused on helping you find the right person and then ride off into the sunset with them. That's refreshing and a great angle that very few other apps have.
Focused on serious relationships
Fast-growing userbase
Great app design
Not for casual daters
Complaints about fake profiles
Once is a dating app with a very unique value proposition.  Every day you receive a single match and you can choose to engage with that person if you like them.  Through their matchmaking algorithms they seek to curate the best possible connections and then create the space for you actually get to know them.  The idea is that you dedicate 100% of your attention to that person for that day so you can give it a chance to bloom.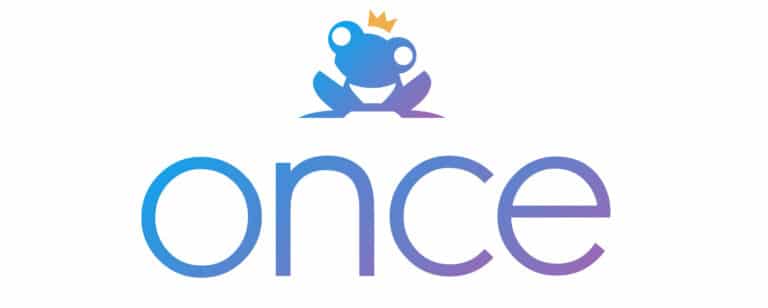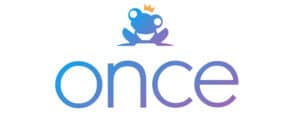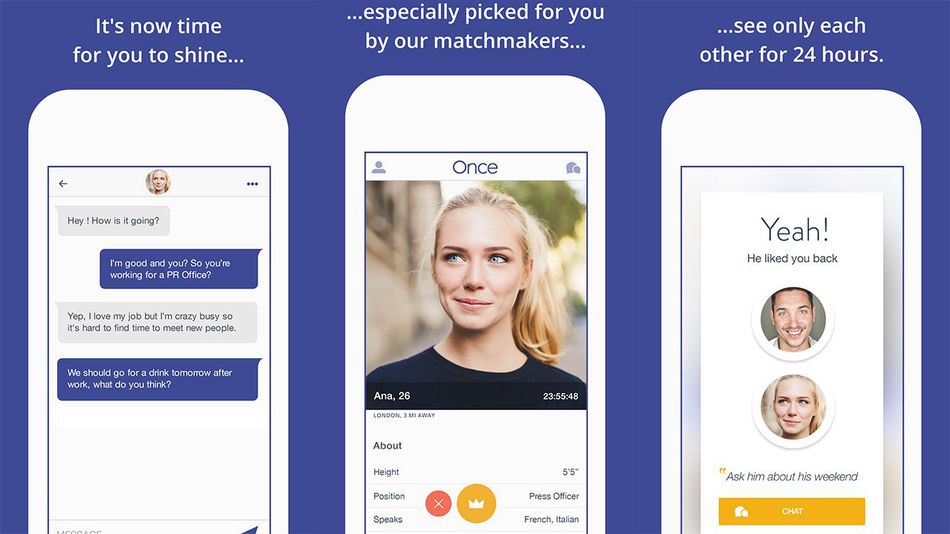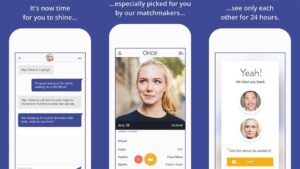 This flies in the face of the typical approach where you have so many options that you are constantly splitting your attention between a range of different conversations – not really investing in any particular one. The belief at Once is that it's much healthier to slow down and take your time so that you don't miss that perfect person because you were too busy swiping.
As you might expect, the app design is quite simple and focuses all your attention on the daily match – but don't be fooled. There is a lot of sophistication and nuance behind the scenes. They've been able to keep the interface intuitive and easy to use while still having a powerful matchmaking engine as a foundation. This combination is worth its weight in gold and it makes for a great dating experience all round. It's definitely worth a try!
Focused on quality over quantity
Well-designed app
Wholesome community
Can only match with one person per day
Lots of pressure on your conversational skills
HER has built a vibrant community of over 4 million queer womxn who all share a desire for free expression and developing meaningful relationships. You can see their ethos shine through in everything they do and the app experience makes for the perfect entry point to the community. It's modern, sleek, and open-minded in all the right ways – providing a dating experience that is to die for.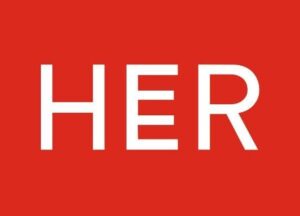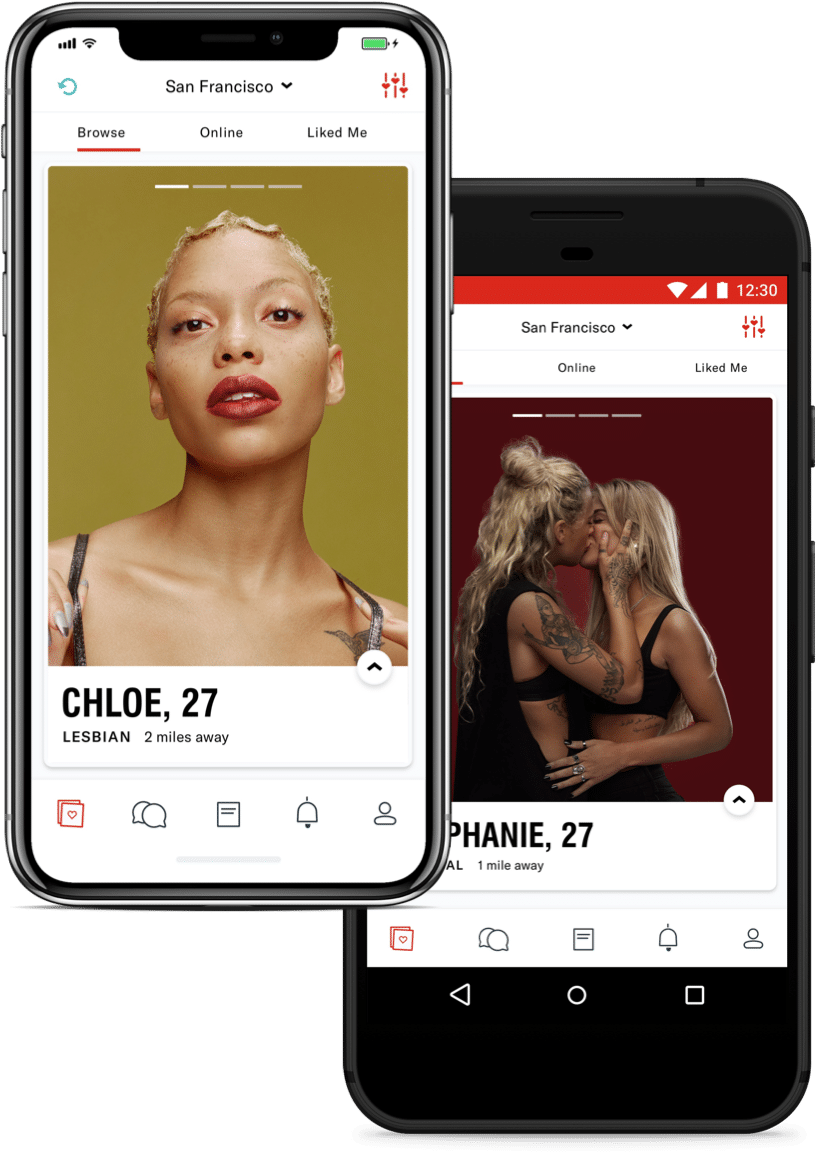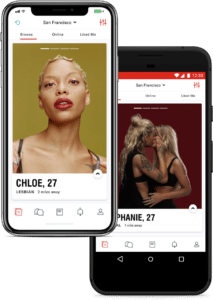 Safety is a key strength of this app as they've invested a lot of time and resources into looking after everyone who is on the app. In fact, they employ moderators who are consistently working to clean the database and facilitate a space for you to be honest and authentic without having to worry. This is priceless. This work is not easy to do, but it makes for a dating platform where you can be authentically yourself and connect with others who share your interests and worldview.
If you are queer and looking to connect with womxn who are looking for vibrant dating experiences, then you simply have to be on the HER app. There aren't many other options out there that can offer the range of benefits that you get here and in no time – you might just connect with that person that is going to transform your life for the better.
Large, vibrant userbase
In-Person events and activities
Intricately connected with the queer community around the world
FAQ Dating apps
How many people use dating apps?
It's difficult to get an accurate number but it's safe to say that the number is in the millions. Dating apps have become incredible popular in recent years and it's probably safe to say that the vast majority of singles are on some form of dating site – especially when it comes to technology-savvy people. If you are single and looking for a partner, then these dating apps are an absolute no-brainer.
What are the best dating apps?
It's difficult to pick the best app because each one has a slightly different focus and target market. In addition, your experience is going to vary based on your circumstances and expectations. In this article, we've given you our favourite 15 apps but at the end of the day you're going to need to decide which is the best app for you and your unique needs. 
The success you have is going to depend on how you use them and how much effort you put in to make it work. Every app that we've reviewed here has a strong network of people for you to meet and as long as you are authentic and real, while staying true to the values you care about, you can make it work.
What dating apps are free?
Most of the apps we've reviewed above have a free tier which offers some of the functionality so that you can get a sense as to what the app is all about. Even in some cases like Tinder, Bumble, and the like you can get a lot of value out of the free version without ever having to pay. Typically the paid functionality just helps to get more out of your dating app experience by giving you more exposure, or other advanced features. 
Our advice is to take advantage of whatever free options you have in your app of choice and then see how things go. Once you've determined that there is enough value there, you can consider paying. But in most cases, the free version will be more than capable.
How to start a conversation on dating apps?
The best way to start a conversation is often to ask them something about themselves or comment on an interest that both of you share. Dig through their profile and see if there is something that can be used as a good icebreaker. 
Once you've done that, the trick is to listen carefully and be very authentic in your response. Being selfless in this way is often the start of good conversations and shows that you really care about the person you want to interact with. Plus, people love to talk about themselves, so it really is a win-win. Keep in mind thought that your question should not be overly generic, but rather should show that you've taken the time to craft something interesting that is going to set the tone for the conversation to follow.
Do dating apps work if you're looking for a serious relationship?
Yes, definitely. The stigma around dating apps has completely disappeared by this point and it has become the dominant medium for connecting like-minded singles. When you use these apps you'll find plenty of people looking for serious, long-term relationships and as long as you're open and honest about what you want, you can find just what you're looking for. 
Don't rush it though. Take your time and get to know the people you're interacting with so you have a good sense as to who they are. If you find someone who you think has long-term potential, then you can start investing in that by taking it off the app and engaging in-person.
Is it safe?
For the most part, yes. Dating apps take the safety of their users very seriously and so you can rest assured that they're doing everything they can to protect your identity, personal information, and anything else you share. However, it's important that you're always vigilant when you're interacting with strangers over the internet because there will always be some that are looking to take advantage of you. 
It's well-known that there are people who go onto these apps to extract money from people, steal identities, and more. The only way to guard against this is to keep a certain level of scepticism and look after yourself. Don't let your emotion get in the way of your judgment. Trust your gut intuitions and don't interact with anyone who you don't think has the right intentions. And never, ever send money to someone who is talking to you on these apps.