85% of users are highly educated
Intelligent and effective matchmaking
This article contains affiliate-links.
In-Depth Review of


EliteSingles


While many online dating sites cater to, and benefit from, a wide user base that accepts all applicants without qualification—some have followed a different path, and chosen to focus on a narrower market where people can seek partners under a specific criterion.
In the case of EliteSingles, the company proudly advertises that "over 90% of our members are 30+ and hold an above-average education." This is a dating model that emphasizes serious intent, maturity, and academic achievement, while at the same time catering to singles of all sexualities, races, and faiths.
With millions of users spanning over 25 countries, EliteSingles may sound ideal for the busy middle-class professional, but does it live up to its claims?
Most members are university educated
Members are serious about dating
Profiles are manually verified
Personality-based matchmaking
Not suitable for those who didn't go through traditional education
3 MONTHS
Per month: 39.95 £
Total: 119.85 £
6 MONTHS
Per month: 21.95 £
Total: 131.70 £
12 MONTHS
Per month: 19.90 £
Total: 238.80 £
Signing Up for

EliteSingles
As the name implies, signing up for EliteSingles is a more intricate process when compared to other dating sites. Not only will you need to fill in some basic information about yourself, you will also be asked to complete a specialized personality test.
This test is based on the 'Five Factor Model' theory of personality tests, developed by psychologists Paul Costa Jr. and Robert R. McCrae. It is designed to determine your degree of openness, conscientiousness, extraversion, agreeableness, and neuroticism. Questions can come in a range of forms. Some will be yes/no, others will require you rate how strongly you agree or disagree with a statement. There will also be short answer questions, which may require a bit more self-reflection and writing. 
While this may sound intimidating, the best practice is to answer as honestly as possible. The process takes about 20 minutes and can be saved midway through and returned to later. Once completed, EliteSingles will have a better understanding of who you are, and how compatible you may be with other singles who took the test.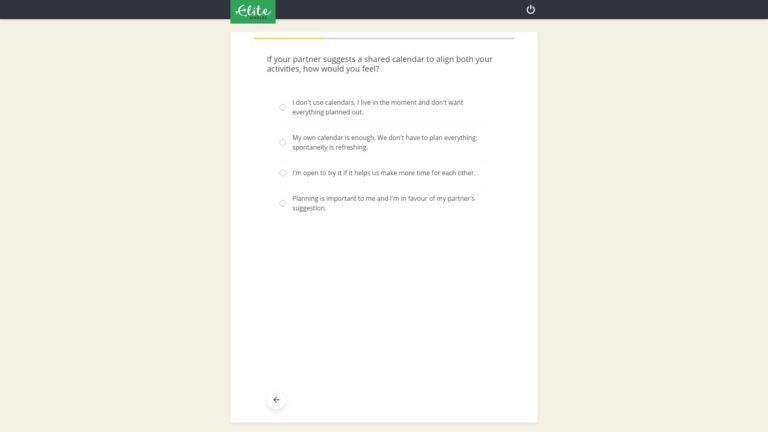 Member Structure
EliteSingles aims to provide matchmaking to a wide demographic of educated singles. While 85% of their members are considered "highly-educated", this is the only real caveat for membership.
EliteSingles prides itself on offering specialized services to particular communities looking for love. Links on their website offer options like, "Black Dating, Jewish Dating, Muslim Dating, Over-50 Dating, Lesbian Dating, Latin Dating, Single-Parent Dating, Christian Dating, Gay Dating, and Asian Dating."
The membership base is not restricted based on age, but the singles represented by EliteSingles are generally outside of the 20 and mid-20's demographic. The majority of members are between the ages of 30-55, with the ratio of men to women being roughly equivalent.
EliteSingles is not designed for hook-ups or more casual relationships; the sign-up process, personality test, and matching process are all designed around the assumption users are looking for meaningful, long-term commitments, and the userbase is reflective of this.
There are several ways to get matches with EliteSingles. The easiest way is to let the algorithm do the work. Based on your profile and the results of your personality test, you will be offered 3-7 matches a day that have a high potential for compatibility. This number can be expanded by 20 through "Wildcard Matches"—a service offered only to premium members.
Another premium service is the "Have You Met" feature, which presents a single profile at a time that you can accept or reject based on your feelings. Much like Tinder and other dating apps, you can swipe until you find what you are looking for.
For additional matches, there is also a search function that allows you to browse through the profiles of other singles based on your own custom search parameters. Profiles that you "like" can be added to a "Favorite List", which can be returned to at any time.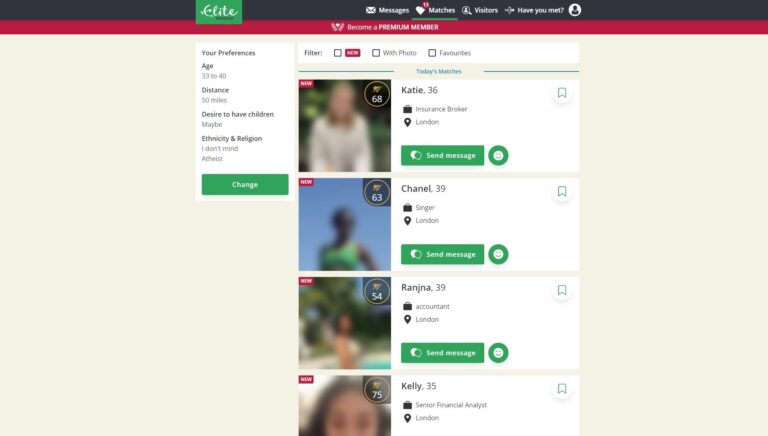 Contact Options
As is the case with most dating applications and websites, contact options are quite limited without a premium membership. With one, however, there are several options available to you.
You can send a personalized message to a match, which will open up a chat with the other user and allow you both to communicate further.
If you are feeling less direct, you can send a "smile" to another user which will show interest. You can also comment on or like profile entries or photos, which is another way of direct communication. Finally, you can send a photo request. This will add you to the other user's "Matches List" and prompt them to upload a photo. If either of you delete the match, all interaction will cease to be visible.
Free and Premium Services
As far as cost, EliteSingles offers free and premium services.
A free account is an admittedly a very limited one, however. You will still be able to take a personality test and create an account with photos, and you will still be able to get matches daily—but your options from there are limited. You cannot message others through a free account, only send smiles and likes.
A paid account, by comparison, will provide you with a detailed explanation of your personality test results, allow for matching with other premium members, give you insights into who visited your profile, allow for browsing of other's photos, and even provide you with that coveted service of sending and receiving messages. This is all offered through a monthly subscription service.
EliteSingles

 App
EliteSingles does offer a mobile app which provides all of the same features and abilities as the website version. The app itself is free to download, and new users are free to sign up for the service through it as well. 
It is available on both iOS and Android.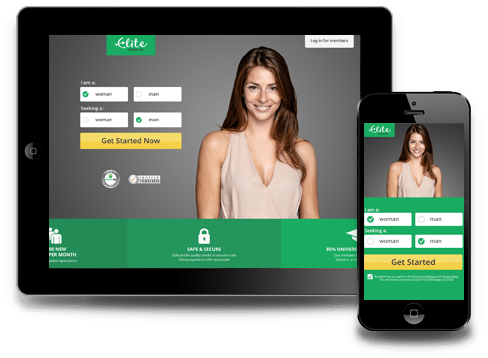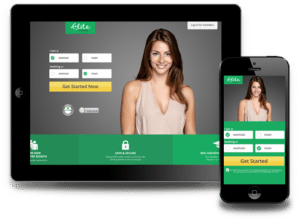 Conclusion
EliteSingles is a unique online dating service that delivers exactly what it promises. It provides an easy-to-use platform that employs proven personality-based analysis to consider compatibility carefully before matching you with a potential partner.
By providing daily matches, while also offering additional proactive search functions, the service allows users flexibility in the time they choose to devote to the search.
If you are an educated, successful professional looking for a serious relationship with a similarly minded partner, EliteSingles might just be the perfect service for you.