1.6M people have met their partner on Match.com
8 million premium users worldwide
This article contains affiliate-links.
In-Depth Review of


Match.com
In the modern world of online dating, it's easy to get swept up in the popularity of newer dating apps such as Bumble, Hinge, and, of course, Tinder. Despite their apparent dominance in popular culture, these dating apps aren't as well-known for building a serious or long-term dating experience.
However, they aren't the only options.
Match.com has been a staple of online dating for over two decades, and time has only made it more prepared to provide an in-depth and intimate experience for those seeking serious connections with compatible partners. While it doesn't have the flash of some of the newer apps, Match.com has used its years to hone in on modern innovations and provide an effective platform for people of all ages to seek a lifelong connection.
Match.com was first established in 1995 to be exactly what it sounds like, a website for individuals to seek partners through. While this was a novel enough idea at the time, what separated Match.com from most dating services of the era was its emphasis on inclusion.
From the beginning, women and members of the LGBTQ community were consulted and emphasized as a customer base. The founders of Match.com sought to provide a service that was not only effective and comprehensive, but also one that catered to individuals regardless of orientation or interest.
Match.com is pioneer of the industry and we've tried it out to see how well it stacks up against modern competitors. Read on to see just how you might use it to find the love of your life:
Perfect for finding love
More than 20 years experience with online dating
Offers great smartphone app
Lots of members
The profiles are quite in-depth and can take some time to fill out properly
1 MONTH
Per month: 29.99 £
Total: 29.99 £
3 MONTHS
Per month: 19.99 £
Total: 59.97 £
6 MONTHS
Per month: 9.99 £
Total: 54.94 £
Signing Up for

Match.com
One of the first things that separates Match.com from its modern competition is its business model. While other dating applications generate revenue from ads and premium memberships, Match.com offers a subscription service. This is likely to be the first thing you encounter when using the service. Though this might be a barrier for some, this subscription-based model is what fuels the quality of Match.com's services—funding a platform dedicated to finding real connections, while also ensuring the user base is one that takes the process seriously.
The next thing you'll probably notice is the profile section, and just how many options you have for filling it in. While other dating apps emphasize short descriptions and a photo gallery, Match.com provides a questionnaire that allows you to answer questions about yourself and your interests, as well as what you're looking for in a partner. This may seem basic, but Match.com takes these answers seriously. For example, if you don't want to date someone who drinks or smokes, then you won't be matched. Simple as that. 
This initial field of required questions takes about five minutes to answer, so it isn't too daunting, but the wide range of extras you can add to your profile is likely to draw you in further. It isn't required, but the extra time spent can really pay off in the long run.
Member Structure
Something Match.com benefits from is a large and diverse user base. The number of active uses varies, but it is in the range of 20 million globally, with millions signing in daily. As for the content of those numbers, Match.com reports that 25% of their members are under the age of 30, 48.6% are between 30-49, and 26.5% are over age 60. In addition, the gender proportions break down to about 45% women and 55% men.
What these numbers mean is that Match.com offers a lot of match opportunities for individuals of all ages. Whether you are just starting out in your relationship career, or a long-time veteran, Match.com guarantees to provide a healthy environment for similarly aged connections. It should be noted however that Match.com is geared towards more serious and intimate connections. For those looking to engage in less serious or more short-term dates and hook-ups, Match.com may not be the best fit for you.
Match.com offers two ways to match with other users. The primary method is the "Matches" tab. By going here, you will be presented with one suggested profile at a time, where you can freely like or skip them. When you do like a profile, that member will be notified and placed in your "Likes" list.
Another method is the "Discover" option. This function allows you to search through Match.com members by applying a variety of filters and keywords to hone in and find people who fit your ideal profile. 
Rather than trusting the algorithm, you'll be relying on those extensive profile options we talked about earlier, to really get a sense of how compatible an individual may be.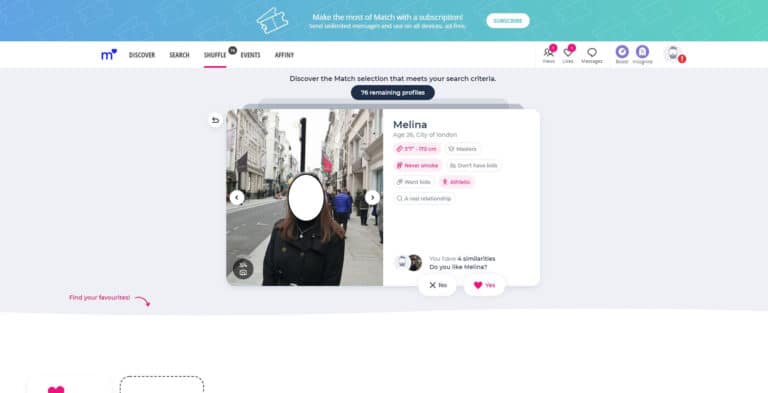 Contact Options
As a free user, you'll only be able to send "winks" to matching profiles and have limited messaging options. As a premium member, however, Match.com provides for a variety of contact options outside of simple messaging. MatchPhone allows you to call other users through a custom number assigned to your profile. The service is anonymous, private, and without additional costs. You can also block users from calling you, which offers some added peace of mind.
Newly implemented, Video Date is another way that users can contact each other. This option is only available after you have exchanged at least four messages, but after that you are free to make calls to other members you have matched with. There is of course no pressure to accept the video call, and you are able to block any user if you don't wish for further contact.
Match.com

 App
Match.com is available through a mobile app called the Match app. It provides all of the same services as the website, while using a clean and easy to use interface, specialized for use on a mobile device.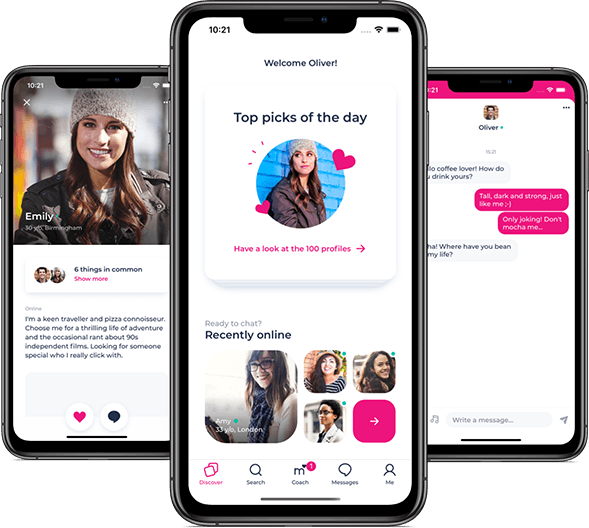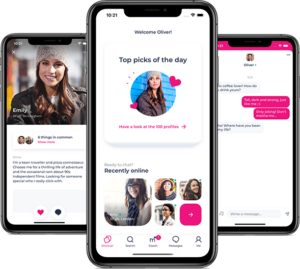 Conclusion
Match.com is one of the oldest and most in-depth dating websites on the internet. While it doesn't cater especially to hook-up culture or more casual dating, it is an excellent choice for users of all ages to meet other users with the mutual interest of fostering an intimate and long-term connection.
Features ensure you have a variety of ways to reach out to potential partners, and in-depth profiles allow you to gather a firm sense of compatibility before you even send that first message. While the monthly subscription fee may be a barrier to entry for some users, the quality experience that investment affords you more than makes up for the price.